Recently, Hokusei North America (HNA) undertook an interesting export project, a first for the company.  Based on request from the U.S. Military, and working with its sister company Hokusei Trading Asia, HNA shipped a number of mailboxes from the U.S. to Okinawa, Japan.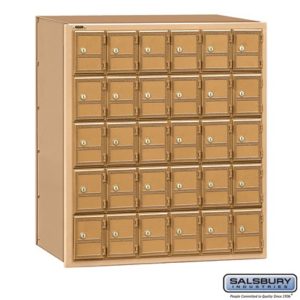 Made of brass, the mailboxes have a traditional American design, which is certain to fit right in at U.S. military bases in Okinawa, and be a familiar sight to military and base personnel.
Although a departure from other products that HNA typically exports and imports, the mailbox project demonstrates our commitment to meeting our clients' needs, no matter how specific or off the beaten path!