Hokusei North America is kicking off the new year with another shipment of fruit purees from Oregon Fruit Products, for Japanese brewers.
This will be the biggest shipment yet, consisting of 6 different puree types, the most popular being blackberry puree.  The increased demand from Japanese brewers for Oregon Fruit Products' fruit purees stems from awards garnered by Japanese beers using these purees, as well as from U.S. beer trends hitting Japanese shores.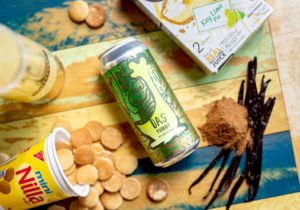 One of these trends is the immense popularity of "pastry beers" — beers that are made to be enjoyed with dessert, or even taste like some desserts or pastries. These beers tend to be a little sweet, but have developed a large following, especially among younger demographics and consumers who are new to craft beer.  In fact, the New York Times recently printed an article about pastry beers, profiling beers that all used puree from Oregon Fruit Products — the article can be found here.
We look forward to having Japanese brewers come up with great new recipes incorporating puree made in Oregon — here's hoping we get to try some ourselves!