Recently, the Japan-America Society of Oregon (JASO), announced its Annual General Meeting event, to be held virtually on Dec 4, 2020.  Although JASO hosts a number fascinating and educational programs throughout the year, this particular event stands out in that it will be paired with a bento box dinner featuring cuisine from Toyama Prefecture.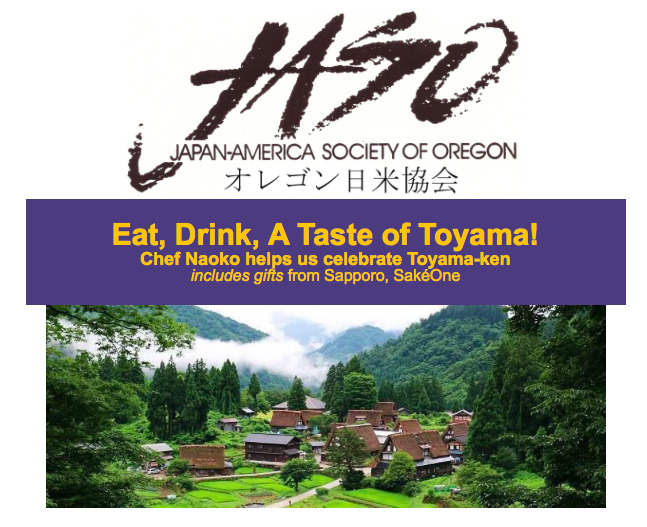 As many people may not know, Toyama Prefecture is Oregon's sister state in Japan, and it is for this reason that the region's culinary delights will be offered alongside the JASO event.  Toyama Prefecture is also the location of Hokusei North America's parent company, Hokusei Products, and we are thrilled that Toyama cuisine will be shared with the Portland community.
The bento box will contain 10 different items, and be prepared by none other than Chef Naoko, Portland's leading and best-known Japanese chef.  Customers ordering the bento, will also receive free sake (from Oregon's Sake One) and free beer.
Due to the coronavirus epidemic, we at Hokusei North America have not had the chance to visit Toyama lately, and are looking forward to enjoying this taste of our (corporate) home.
For more information about Chef Naoko's Toyama Bento, please visit:
https://chef-naoko.square.site/shop/10
For more information about JASO, please visit:
http://jaso.org