Originally scheduled to take place in 2020, but cancelled the same year and again in 2021, Fuji to Hood festival returns this year on Saturday, July 16.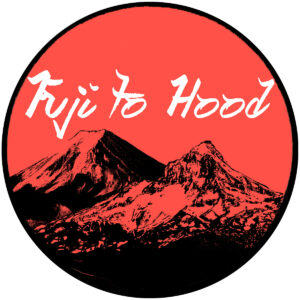 For those not familiar with it, Fuji to Hood is a beer and food festival between 40 like-minded breweries, cideries, and distilleries in the shadow of Oregon's Mt. Hood and Japan's Mt. Fuji. Portland, Oregon has nine sister cities and the relationship that has existed with Sapporo, Japan since 1959 is the longest standing.  
Fuji to Hood is a mutual celebration of cultures, comprising 18 Oregon and Japanese craft brewery collaborations, 1 cidery collaboration, and 1 distillery collaboration, as well as foods and art. Each partner team came up with a new unique collaboration beverage made in Oregon but using at least one special ingredient from Japan in each recipe.
This all-ages friendly event presents a casual, fun environment, with custom drinkware, Taiko drummers, creative local Japanese food makers, and one-off special beverages. Some of the proceeds from this event will benefit the Japan-American Society of Oregon.
Hosted by Culmination Brewing, the Fuji to Hood beer festival takes place at The Bindery Annex building as well as the surrounding community lot and NE Oregon St. Advanced tickets recommended.
Tickets and more information can be found at:  https://fujitohood.com/