This week, Hokusei North America welcomes a team member from its parent company, Hokusei Products in Japan.
While in Portland, our Japan-side team member will learn first-hand about Hokusei North America's business, its customers & suppliers, as well as exploring new opportunities.  This will include visits to Oregon Fruit Products in Salem, Ore. as well as to the Portland Japanese Garden, Portland Gear, and Cycle Dog in Portland.  Additionally, our team member will attend a preview session of the Portland Japanese Garden's Behind the Shoji event.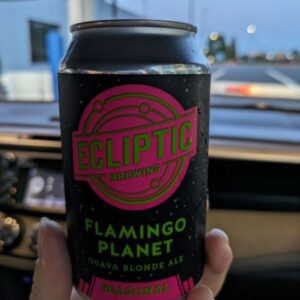 Our teammate enjoying a local beer using Oregon Fruit Products' puree
Outside of her many meetings and work visits, we hope our colleague will have some fun, and plan to introduce her to Portland's food & beverage scene — fortunately, she's a craft beer fan, so we have a few of Porltand's finest breweries included in her itinerary!