Once again, it's February, and that of course means it's time for Valentine's Day.  In addition to giving flowers and chocolates, Portlanders have a unique way of celebrating the season of love.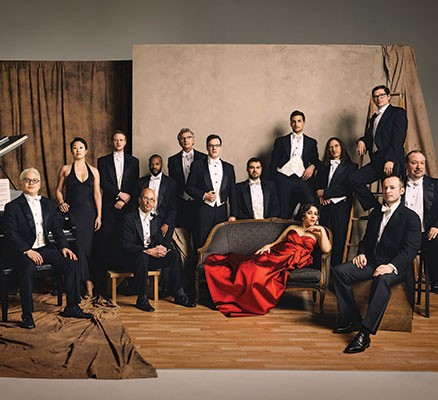 Most years, Portland's own Pink Martini musical group holds its "A Pink Martini Valentine" event. This year, Pink Martini will offer a special team up with the Oregon Symphony to play at the famous Arlene Schnitzer Concert Hall on Feb 12, 13, and 14.
For those not familiar with Pink Martini, it is one of Portland's most popular home-grown bands.  It was founded in the mid-1990's by Thomas Lauderdale, who assembled a number a number of talented musicians to join his project. . Pink Martini is especially adept at blending jazz, classical music, and pop music, in many differing languages, giving it a broad appeal to varying audiences.
For more info about this special Valentine's event, please go to: https://www.portland5.com/arlene-schnitzer-concert-hall/events/pink-martini-valentine