As we reported earlier, "Fuji to Hood", a beer & cider festival based on collaboration between Japanese and Oregonian craftspeople, took place in July and was a big success.
Next, the festival moves across the Pacific Ocean, to take place in Tokyo on April 15 & 16, 2023. As the Oregon brewers and cider makers will make the trip to Japan, the festival will accordingly be relabeled as  "Hood to Fuji".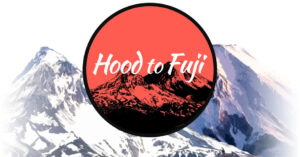 Hood to Fuji last took place in 2019, and was put on hiatus due to the COVID pandemic.  Next year, it will come back bigger than ever, and with same rule as 3 years ago: an Oregon ingredient must be included in every beer/cider offered. In 2023, the venue space will be very close to Tokyo's Shibuya Station.
Although still in the planning stage, there will likely be an invitation-only beer industry event taking place before the festival.  In such a case, Hokusei plans to attend, to share information about, and samples of, Oregon Fruit Products' purees for fermentation.
Mark your calendars and hope to see you in Tokyo in April next year!
For more information about Hood to Fuji: https://hoodtofuji.com/